Dr. Charis Pouangare
Deputy CEO & Chief of Business Bank of Cyprus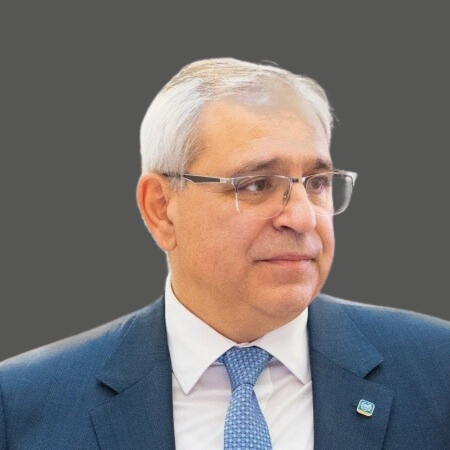 Dr. Charis Pouangare is the Deputy CEO and heads the Business Banking Sector for the Bank comprising of the Retail Banking Division, the SME Banking Division, the Corporate Banking Division, the International Banking Division and the Digital Channels, Corporate Affairs Division and Innovation & Entrepreneurship Centre.
He is responsible for defining the strategy of all of the aforementioned Divisions under his responsibility and help achieve the strategic objectives of the Group. He is also responsible for the guidance of the Directors and Managers of the above Banking sectors, in developing their individual strategic targets and implementing their plans.
His aim is to manage and develop customer engagement, so as to increase the Bank's market share and also develop and provide products and services that meet customer needs. Continuously he has to coordinate, support and follow-up the business activities of the component under his responsibility for the purpose of implementing the strategy and achieving its business objectives.
Prior to his appointment as Deputy CEO, he held the position of the Director of Consumer & SME Banking (2009 – August 2019). Previously, Charis served the Bank of Cyprus Group through various strategically important positions.
Before joining the Bank of Cyprus Group, Charis spent two years in Boston and Tokyo as a Civil Engineer Consultant.
Charis holds a Doctorate of Philosophy (PD) and a Master of Science (MSc) in Civil Engineering from the Massachusetts Institute of Technology (MIT) in the United States, as well as a Diploma in Civil Engineering from the National Technical University in Greece.
He is Chairman of the Board of Director of IDEA Innovation Centre and a Member of the Boards of Directors of BOC Oncology Centre, the Cyprus Cancer Research Institute and the Board of Cyprus Employers & Industrialists Federation (OEB)