Antigoni Komodiki
Chief Executive Officer, Junior Achievement Cyprus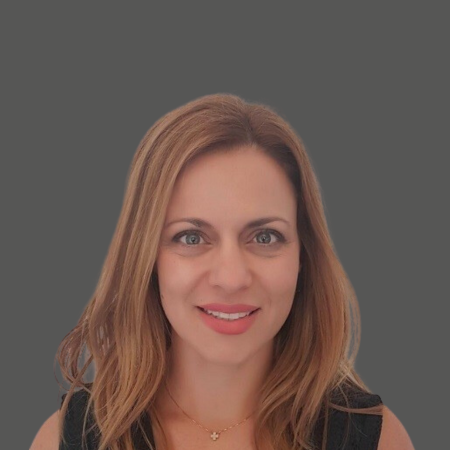 Antigoni Komodiki is the Chief Executive Officer of Junior Achievement Cyprus, member of JA Worldwide - the largest organization in the world that promotes entrepreneurship, financial literacy and preparation for the labor market in children and youth.
She is a PhD candidate in Environmental Entrepreneurship at the Cyprus University of Technology. Her research interests include the exploration and development of environmental science agency through environmental entrepreneurship programs.
She was an educator for 17 years. During this period she took part in a large number of educational programmes, mainly promoting entrepreneurship and innovation in children. She coordinated 5 Erasmus+ projects, two of which were about strengthening children's entrepreneurial skills and were awarded at European Level - presented at conferences in Germany and Spain. Both programs were awarded by the Ministry of Energy, Trade and Industry with the National Entrepreneurship Promotion Awards.
She is a member of the Committee for the Development of the National Strategy for Entrepreneurship Education.