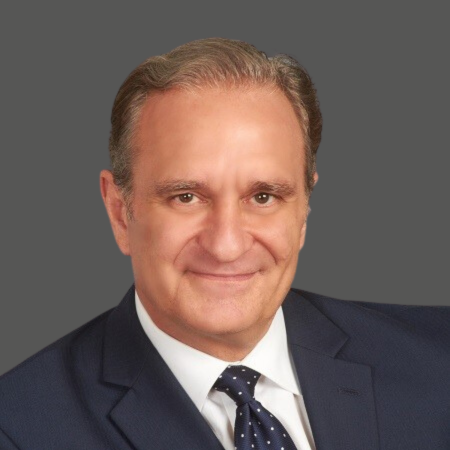 Chris Droussiotis, residing in New York, U.S., is a senior managing partner at Kinisis Ventures Ltd (KV) (www.kinisisventures.com). He is leading KV's deal-flow review, valuations and strategic capital raising team. He calls on private equity and venture capital firms, as well as manages and consults a portfolio of new start-up companies in the FinTech, CleanTech and HealthTech areas of business.
Prior to joining KV, Mr. Droussiotis had more than 30 years of banking experience working in the investment banking divisions of major New York money center banks, such as Bank of America Merrill Lynch; CIBC World Markets; Sumitomo Mitsui Banking Corp.; Mitsui Nevitt Merchant Bank;, Mizuho Financial Group; and Bank of Tokyo-Mitsubishi – specializing in the financing and structuring of merger & acquisition, leveraged buyout and recapitalization transactions.
Mr. Droussiotis was recently a Managing Director and the Head of the Leveraged, Sponsor & Structured Finance at Sumitomo Mitsui Banking Corporation (SMBC) managing a $10 billion investment portfolio of leveraged loan & CLO investments.
Mr. Droussiotis is also an Adjunct Professor for Columbia University, Fordham University, Baruch College and Seton Hall University. He teaches various finance and business courses including Quantitative Analysis, Derivative Valuation and Strategies, Debt & Fixed Income markets, Investment Analysis, Managerial Finance, Corporate Finance, Business Statistics and Advanced New Venture Management.
Mr. Droussiotis has co-authored a book in the mergers & acquisitions area ("Mergers and Acquisitions – A Practitioner's Guide to Successful Deals" and is currently working on a new finance text book ("The Analytical Approach to Investments, Finance and Credit") scheduled t be published in January of 2020.