Christos Lytras
Managing Partner, Hippocampus.io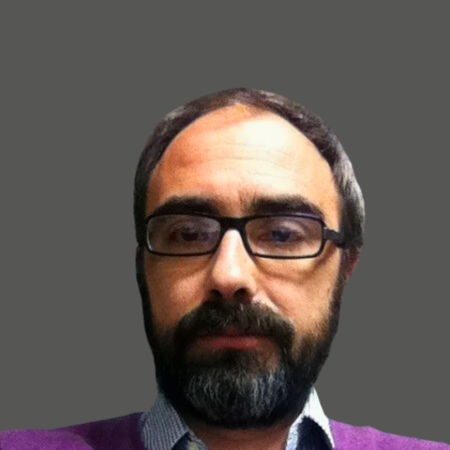 Christos is a Managing Partner @ hippocampus.io an innovation consultancy assisting in bridging the gap between Corporates & Startups.
Until June 2016, Christos was Product & Service Lead @ The Eurobank Innovation Center responsible for developing the Centre Service offering internally across the Eurobank Group and externally with the GR and EU startup ecosystem across verticals such as Fintech, IoT & Big Data Analytics.
For 3 years Christos was the Site Manager of the "egg - enter•grow•go" programme, an integrated incubation, acceleration and co-working programme, a CSR Eurobank intiative, coaching & advising ~65 startups which have generated >2,5M€ sales in FY2015 and raised >3M€ debt & equity financing up to date.
Christos has been working for Eurobank for the past ten years as a Project Manager across different products and services in local and group-wide (CEE – SEE) implementations. His areas of expertise lay in Target Operating Model design, process reengineering, performance measurement new product development and application of lean tools and methods.
Prior to Eurobank, Christos worked with various other national & international Financial Institutions across the Consumer Lending, Collections, Equities and Equities linked products portfolios.
As a Consultant, Christos has advised a number of clients in areas on new product development, performance measurement and improvement, risk management strategy and operating processes design, IT strategy and target operating model design.
As a Volunteer, Christos has put his time and effort in various causes related primarily with his long-term engagement with the Scouts of Greece.
As a Mentor, Christos has been participating in the Manchester MBA Gold mentoring programme, (November 2013), in 100mentors (July 2015), in MIT EF Greece (January 2016), in NexusLab (February 2016) in ACG Pierce College Entrepreneurship Club SEN/JA Greece competition (September 2016), in IDEA.cy, (April 2018), CapsuleT (February 2019) in SolidarityNow (April 2019), Cyprus Seeds.cy (September 2019), EBRD StarVenture (March 2020), TechStars Startup Weekend (April 2020), EBAN-Next Society (September 2020).
As a Judge, Christos has participated in various National & International Startup Competitions (MIT EF Greece, MIT EF CEE and MIT Inclusive Innovation Challenge, Startup Weekend, Climate Kick, ID-GC, The South Summit, Ashoka Greece, IDEA.cy, Cyprus Seeds.cy, The Diamond Challenge – University of Delaware, CapsuleT Travel & Hospitality, Demium Athens)
Christos holds a BA in Business Administration from the University of Piraeus (UniPi) and an MBA from Manchester Business School.
Christos is a Project Management Professional (PMP), a Certified Corporate Trainer by the Manpower Employment Organization (GR), a member of EBAN (2017), an EBRD Adviser for SME's (2020), and a H2020 EU expert assessor (2020). He is currently working on his CIMA accreditation and speaks English, German, Russian and Greek.