George Malekkos
General Manager, Powersoft Computer Solutions LTD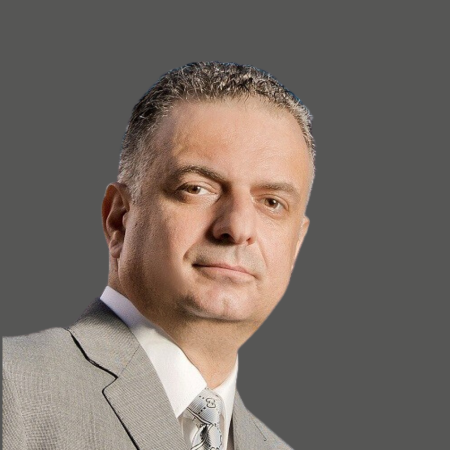 George Malekkos is a dedicated Software Innovation Architect who focuses on accelerating the successful adoption of cloud technology. Since 1993, he has served as the CEO and founder of Powersoft Cyprus. George is an active Cloud Standards Customer Council (CSCC) member and a workgroup leader for the whitepaper titled "Practical Guide to Cloud Service Level Agreement." Additionally, he has a significant history with the Cyprus Information Technology Enterprises Association (CITEA), where he served as Vice-President for several years. He continues to contribute to CITEA as a board member.
George shares his expertise as a guest lecturer and trains professors at all major universities and colleges in Cyprus, specialising in Computerized Accounting. He has gained valuable experience through his involvement in numerous European projects conducted under Eureka, Eurostars, FP7, and Cornet. He has been the project leader and founder of the highly successful European program Eureka EUNEA/1204/11, specifically the e-Powercard project. His contributions have made it one of the success stories of the Eureka initiative. Moreover, George remains an active member of Digital Europe and has served as one of the 30 members of their Digital Advisory Council.
In addition to his professional roles, George is deeply committed to fostering entrepreneurship and innovation. He mentors and judges in various startup competitions in Cyprus and abroad. Some notable competitions include Digital Champion Cyprus, Hackathon, Microsoft Imagine Cup, EYA - European Youth Award, and Watify. Most recently, he was appointed Cyprus' national expert for the World Summit Awards (WSA). The WSA is dedicated to promoting digital innovation and brings ICT professionals together from 182 different countries.